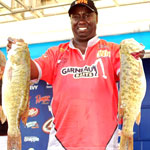 With a 39th place finish during the FLW Tour Open on the Detroit River, I was able to receive a good payday and move to 35th in the standings catching 10 smallmouth bass weighing 34 pounds 8 ounces paying $9,360.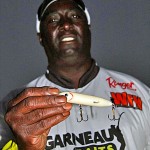 "Earlier in the week, it was extremely cold and we had a lot of small fish biting," said Michigan pro Tommy Robinson. "The last day of practice, it warmed up good and the big ones started coming up and feeding. Hopefully, over the next few days, the big ones will stay in a feeding mode."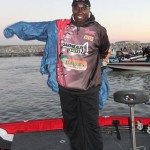 As Michigan pro Tommy Robinson reported, the front side of the weather system brought torrential rains that raised the lake level as the FLW Tour Open field takes to a Lake Wheeler literally brimming with bait.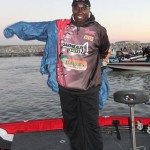 Pictures from some of Tommy Robinson's 2012 bass tournament season events including Walmart BFL and FLW Tour Opens.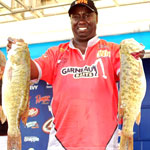 Pictures from Tommy Robinson's 39th place finish at the Walmart FLW Tour Open, Detroit River (August 23-26, 2012). Tommy weighed in 10 smallmouth bass weighing 34-8 to win $9,360.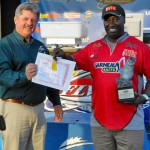 Pictures from the October 20-22, 2011 Walmart BFL Regional at the Barren River won by Tommy Robinson. Tommy earned a berth in the 2012 Walmart BFL All-American along with a new Chevy 1500 Silverado truck and Ranger 198VX bass boat with a 200-horsepower Evinrude or Mercury outboard motor.
Other Recent Posts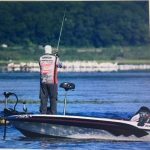 Welcome to TommyRobinsonFishing.com – the official website for professional bass angler Tommy Robinson. We are just getting the website running.