About Tommy
About Professional Bass Angler Tommy Robinson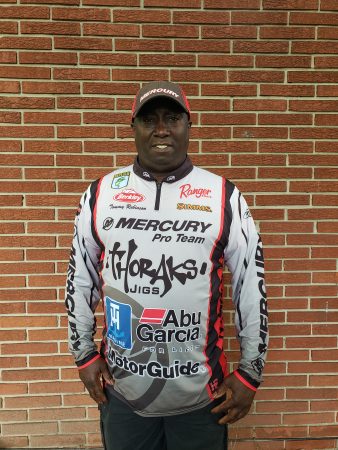 Hello, I'm Tommy Robinson a tournament bass angler with over 20 years of experience. I have qualified for several regional events throughout my years on the tournament trail. I have participated in tournaments such as the FLW Tour, EverStart Series, The Michigan and Mississippi BFL events. Also I am a 2010 TBF Federation National Qualifier. In October 2011 I won the FLW BFL Regional on the Barren River in KY. That event earned me a berth in the 2012 All-American on the Potomac River in Washington D.C.
I am a former Fisheries Research Technician. I have also been trained as a boat and water safety instructor and hunter safety instructor.
Current sponsors: Please visit my Sponsors page.
I have run Ranger Boats my entire career. I currently run a Ranger Z520.
This is my definition of a professional sponsorship. It is my opinion that a professional angler should be measured respectively: By character on or off the water, tournament or practice.
My goal is to positively reflect the virtues of our sport through professionalism and performance. I believe that my role as a spokesman is every bit as important as my job as a fisherman. I look forward to forming a professional relationship with anyone interested in being on the cutting edge of professional angling.
Tommy Robinson
Tommy Robinson's Angler Profile